Informations de base
Modèle: Potassium Humate 65% crystal
Description du produit
Modèle NO .: Humate de potassium 65% de cristal Couleur: Gris foncé Cristal Acide humique: 65% Min soluble dans l'eau Contenu: 90% Min K2o: 8% Marque: Lengrow Transport Package: 25kg / Bag; 20mt / 20'fcl Origine: Chine Caractère chimique: neutre chimique Matière organique: 95% Humidité min.: 15% Maximum 0,5 mm Résidus de tamis: 0,5% pH maximum: 9-11 Marque déposée: LENGROW Spécifications: ISO Code qualité HS: 38249099 POTASSIUM CRISTAL HUMAT 65%
Product Description

Product name
POTASSIUM HUMATE CRYSTAL 65%
Appearance
Dark grey crystal
Spec
Water soluble content ≥90.0%
Humic acid ≥65-70%
Moisture ≤15.0%
K2O :8%
PH: 9-11
0.5 mm sieve residue ≤5.0%
Brand
Lengrow
Storage
Store in cool and dry area keep away from direct light.
Shelf life
2 years
Package
Preserve in well-closed bags.25kg/bag
Product Features

 
The best raw material of humic acid is leonardite containing 70-80% humic acid. 
If add KOH (potassium), the content of humic acid will be reduce because of the saturation. 
100% soluble potassium humate: humic acid :65-70%. 
 
Potassium humate is perfectly produced for organic farming, it is rich in humic acid and
 fulvic acid, perfect water solubility with a good capability of anti-hard water, it is the promoted
product of potassium humate, the great chelating capability enable the product to offer a
 completely care to the crops.

Potassium humate Crystal can't be 100% water soluble, because it is sun-cured and has impurities. 
In solution, it is clear to see the slight precipitate. But there are customers still using in drip irrigation, 
which shows the water-solubility is good. The specifications of the crystal and powder 
(HA 60%, K2O 12%).In terms of water-solubility, powder and flake form better than crystal form, is 
100% water soluble because of higher purity by using a centrifuge to remove impurities.

1). Improve the structure of soil; increase the buffering powder of soil, optimize NPK absorption
 by plants
2). Neutralize both acid and alkaline soils ,regulate the PH value of soils, with the prominent effect in 
alkaline and acidic soil.
3). Stimulate plant growth ,increase the yield and quality.
4). Reduce nitrate leaking into the groundwater and protect the underground water.
5). Increase the effectiveness of herbicide, pesticide and fungicide, immobilize or reduce their
 harmful residues.
6). stabilize nitrogen and improve nitrogen efficiency (ideal as an additive with urea)
7). Non-toxic, environment friendly.
8). Potassium is an important component of chlorophyll, speed up the photosynthesis.
 
Application methods
 
Field Crops
(corn, wheat, rice, etc)
 
Topdressing: 1 time,
Foliar application: 1-2 times
 
Total dosage at whole growth 
stage:
Water flush: 4-5kg/ha
Drip irrigation: 3-4kg/ha
Foliar:1.2-1.5kg/ha, 
Dilute at 800 times
Economic Crops
(cotton, soybean, etc)
 
Topdressing: 1 time,
Foliar application: 1-2 times
 
Total dosage at whole growth 
stage:
Water flush: 4-5kg/ha
Drip irrigation: 3-4kg/ha
Foliar:1-1.5kg/ha, 
Dilute at 800 times
Fruit Trees
(traditional melon+
dried fruits)
 
Topdressing: 3 times,
At stage of sprouting of fruit 
trees, expansion& coloration 
of fruits
 
Total dosage at whole growth 
stage:
Water flush: 5-6kg/ha
Micro spray: 3-4kg/ha
Foliar:2-3kg/ha, 
Dilute at 600-800 times
Vegetables
Topdressing: 4-6 time,
At early of flowering stage, 
early of fruiting setting stage 
and full fruits stage, 
for solanaceous vegetable, 
melon, and beans, etc.
Foliar spray at flowering and 
fruiting stage.
Dosage for single application:
Water flush:4.5-6kg/ha
Drip Irrigation:3-4.5kg/ha
Foliar:1-1.5kg/ha, dilute at 800 times
 
Pasture
Topdressing: 2 time
Dosage for single application:
Water flush:1-1.5kg/ha
Drip irrigation: 0.6-1.2kg/ha
Foliar:0.3-0.9kg/ha, 
Dilute at 800 times
Company profile
Company name :

HANLING GROUP LTD
 
Our group has a long deep partnership with Manufacturer of Humic acid series products in Shandong, China. 
We can guarantee the quality and keep the most competitive price.
With our professional control over quality and consistency in all stages of manufacturing, 
we can guarantee to offer customers the best materials at the best price. 
 
Attention:
(1) Secouez-le, ne mélangez pas avec un acide fort, un alcali
(2) Peut être mélangé avec des pesticides couramment utilisés
(3) Suggestion: Dilué avec de l'eau souterraine ou de l'eau propre
(4) Utilisation du temps: avant 10 heures, après 16 heures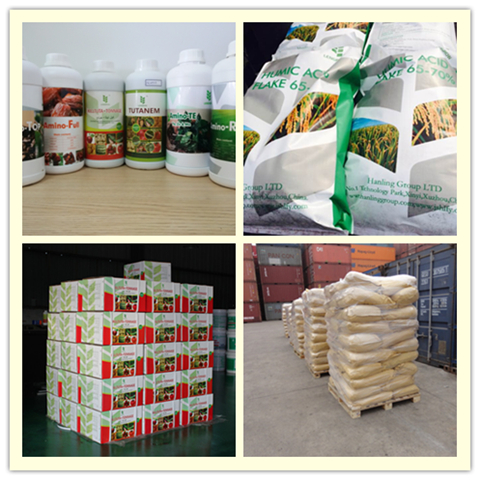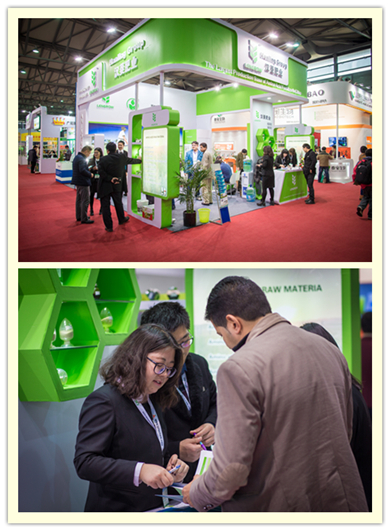 COOPÉRATION À LONG TERME
HALING GROUP a travaillé dans cette industrie d'engrais organique avec nos partenaires, collègues et clients depuis près de 13 ans, et nous n'épargnerons aucun effort pour faire de meilleures et plus dans le futur!
Groupes de Produits : NUTRITION DES PLANTES > Série d'engrais d'acide humique